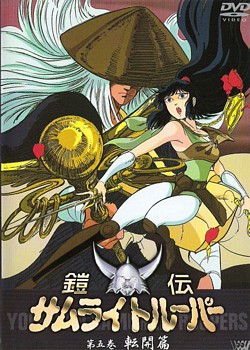 The title of this DVD, Ten Kai Hen (『転開篇』), translates to something like "Change Unfolding Chapters". It contains episodes 21-25:
- 21: Kagayake Shiroki Yoroi! (「輝け白き鎧!」)
- 22: Kenbukyou no Chousen (「剣舞卿の挑戦」)
- 23: Byakuen Shi wo Kaketa Tatakai (「白炎死をかけた戦い」)
- 24: Youja Teiou no Shisha (「妖邪帝王の使者」)
- 25: Taiketsu! Futari no Suiko (「対決!二人の水滸」)
Community content is available under
CC-BY-SA
unless otherwise noted.